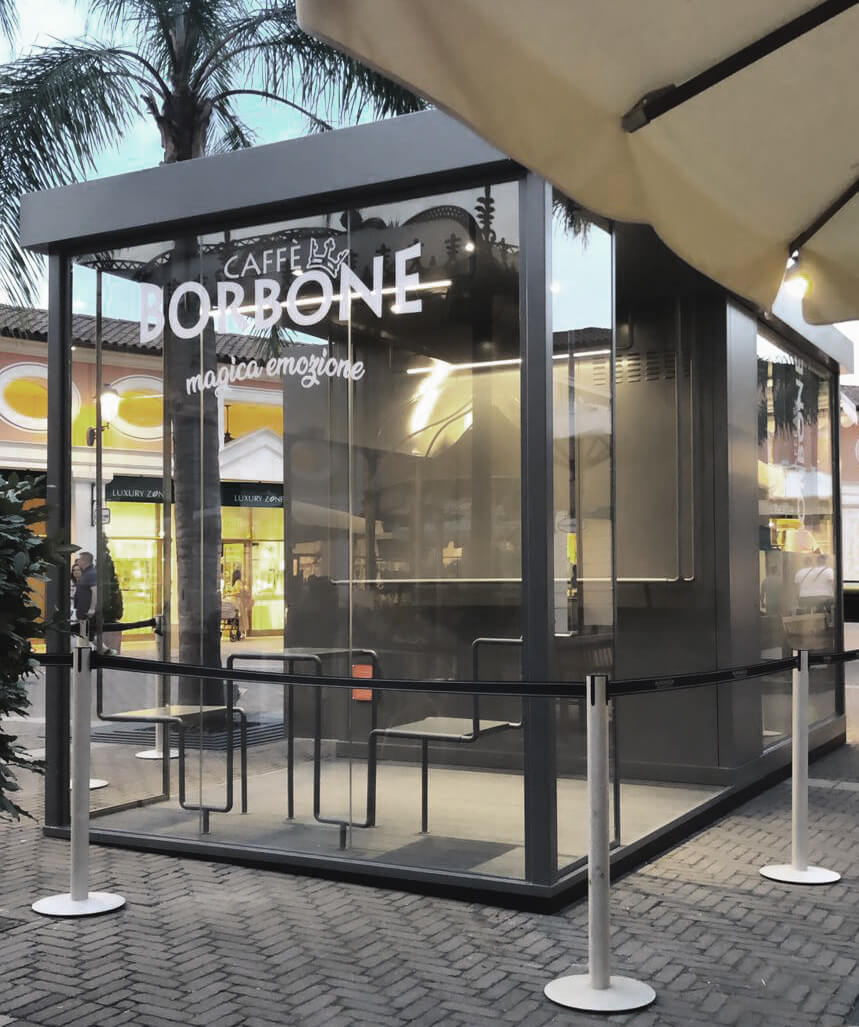 LINE UNIT / interior design
Line Unit is a temporary pop-up system for food and retail sale. The two structures are designed for McArthurGlen Group and they are based on the concept of permeability: the interior space is defined through thin metal profiles. The lines of profiles scan the space without stiffening it, allowing free choice to the exhibiting brand in its management, but at the same time suggesting an infinite number of ways in which the horizontal elements can be used. The food unit extends outwards in a permeable dehor.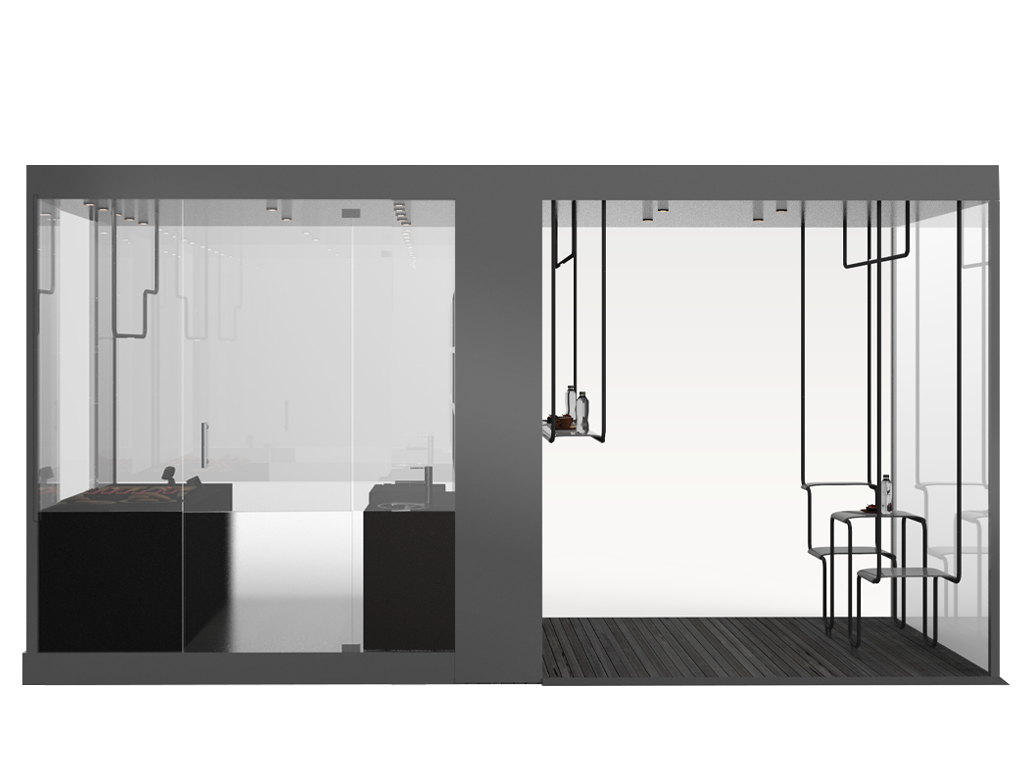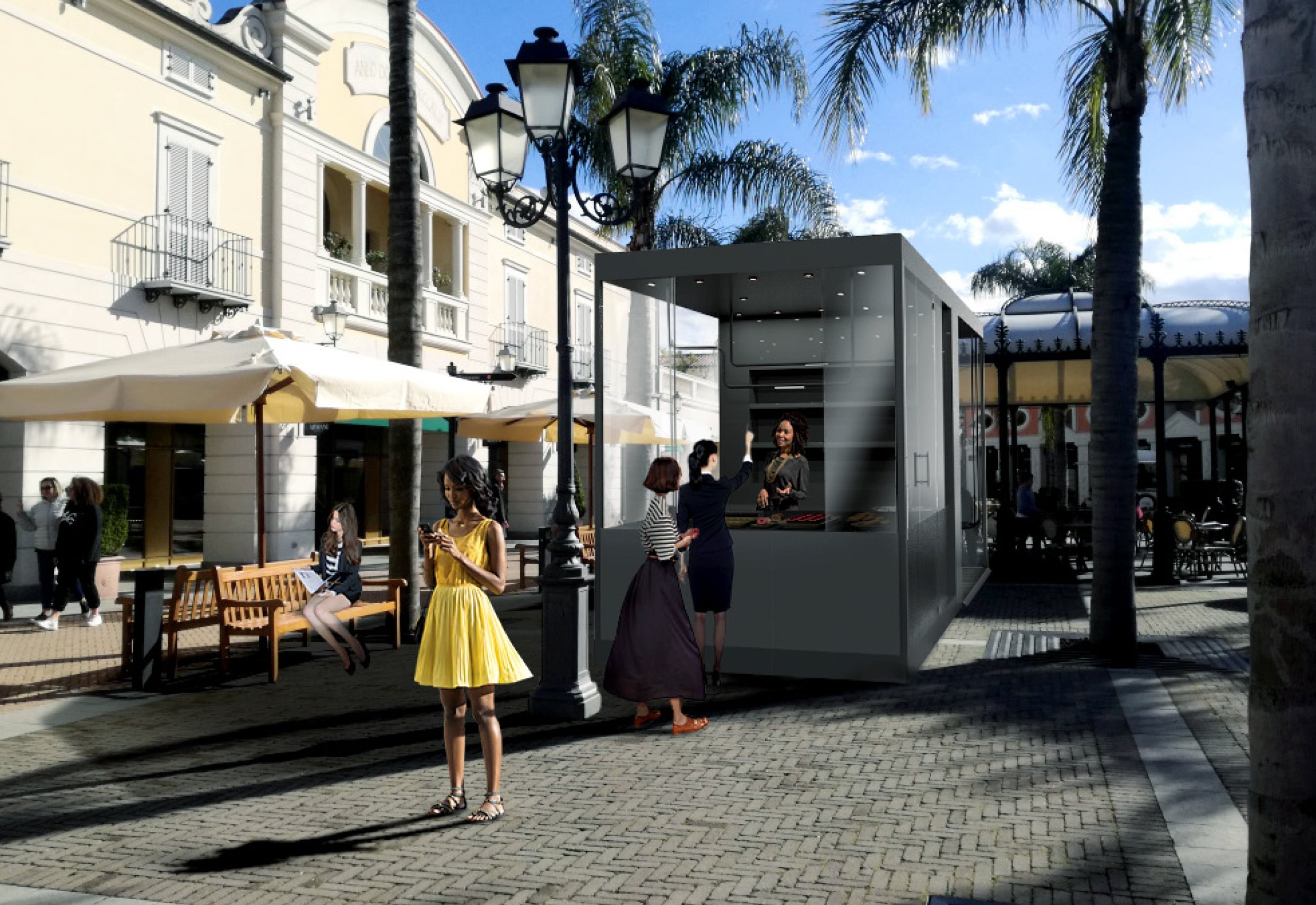 The Retail Unit internal system has been designed to ensure not only the total permeability of the spaces, but also an exhibition model consisting of a set of line layers, that could slide on the tracks inside the roof.
Actually realised and located in La Reggia di Caserta Mc Arthur Glen Outlet, in Caserta.